Aberdeen's family & staff welcome you to our casual waterfront dining experience overlooking the beautiful Manitowish Waters Chain of Lakes.
Gorgeous sunsets and wildlife sightings can be viewed from our dining room, private screened-in porch & our rustic sports bar.
Ambiance, mouth-watering food selections and outstanding service are what we strive for as you share your time & stories with us!
-- NOTE --
(GF) - Denotes Menu Selections that are Gluten Free 
* Consuming raw or undercooked meats may increase your chance of foodborne illness
Can't break tradition-you gotta have 'em! Wisconsin White Cheddar Curds served with Ranch Dressing
$9
(9) Home-made Salted Pretzel Bites paired with Jalapeno Queso for dipping
$10
Smoked BBQ Pulled Pork Nachos
$15
BBQ Pulled Pork, smoked in-house, over a mound of Chips, topped with Lettuce, Black Beans, Jalapeno Queso and fresh Pico de Gallo
$15
Canadian Walleye, hand battered & fried, served with Tartar Sauce & Lemon
$13
Flash Fried Shrimp, House Pico de Gallo & a sweet Thai Chili Sauce completes this cheesy mound of heaven
$13
Bacon Wrapped Water Chestnuts
$16
(12) crisp, marinated Water Chestnuts wrapped in Bacon, & caramelized in our homemade BBQ Glaze
$16
Artisan Romaine Wedge grilled & topped with Bacon, Tomato, Croutons & Blue Cheese Crumbles
$12
Blueberry, Cranberry & Goat Cheese Salad

(GF)
$12
Mixed Greens topped with Candied Pecans, Blueberries, Dried Cranberries, Bell Peppers, & Goat Cheese
$12
Fresh Romaine, Tomato, Cucumbers & Croutons
$5
Dressing Choices: Green Goddess, French, Italian, Ranch, Bleu Cheese, Sesame Vinaigrette
All dressings served on the side
Aberdeen's version of an old-world favorite
$5 cup / $9 bowl
Half Rack prepared with Aberdeen's Original Dry Rub, grilled, and then glazed with BBQ Sauce - Served with Seasoned Waffle Fries & Seasonal Vegetables
$24
Pork Tenderloin marinated & tenderized served over a bed of Spanish Rice topped with a Jalapeno Cream Sauce & fresh Pico de Gallo - Served with Seasonal Veggies
$22
(8) Grilled Shrimp served over a bed of Linguini, layered with a Spinach & Mushroom Cream Sauce & Broccoli Florets. Served with a toasted Baguette
$23
(8) Shrimp, Grilled or Blackened served on a bed of Wild Rice paired with Seasonal Veggies & Drawn Butter
$22
It's Pronounced "Burr Bone" Salmon
$25
6 oz. Norwegian Salmon Filet, Blackened & topped with our Bourbon Glaze. Served over a bed of Asian Dirty Rice & paired with Broccoli Florets & hand-rolled Crab Rangoon
$25
Larry's "Back in Florida Again" Tuna

(GF)
$24
6 oz. Sushi Grade Ahi Tuna Filet, seared rare, served on a bed of Leafy Spinach & fresh Blueberries, with a Blueberry Balsamic Gastrique & Toasted Almonds accompanied with Seasonal Veggies
$24
6 oz. Center Cut Filet served with a Baked Potato & Seasonal Vegetables
(Medium-well to Well-done filets will be butterflied for timeliness)
$31
12 oz. Choice Ribeye served with a Baked Potato & Seasonal Vegetables
$35
Canadian Walleye, Hand-Breaded & fried served with Aberdeen's homemade Tartar Sauce, Spicy Cole Slaw & Seasoned Waffle Fries
$17
Walleye Dinner Baked

(GF)

or Blackened

(GF)
$24
(2) Canadian Walleye Filets served with Wild Rice & Seasonal Vegetables
$24
"Friday's Only" Fish Entrees
Aberdeen's Legendary "Fish Fry"
$15
Beer Battered Cod, served with our Seasoned Waffle Fries, Spicy Cole Slaw & homemade Tartar Sauce
$15
Po' Man's Lobster

(GF)

or Blackened Cod
$18
(2) 6 oz. Cod Loins served with Wild Rice & homemade Spicy Cole Slaw
$18
"Saturday Night" Prime Rib*

(GF)

Seasoned Prime Rib brought to customer's desired temperature in Au Jus. Served with Baked Potato, Seasonal Vegetables & Au Jus.
King $36 (14-16 oz) - Queen $33 (12-14 oz)
1/2 lb. Burger. Served with Lettuce, Tomato, Pickle & Onion. Topped with your choice of Cheddar, Pepper Jack or Provolone Cheese. Served with Seasoned Waffle Fries
$13
Grilled or Fried Chicken Filet with Lettuce, Tomato, Pickle & Onion. Served with Seasoned Waffle Fries
$12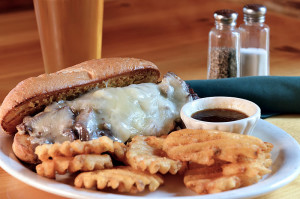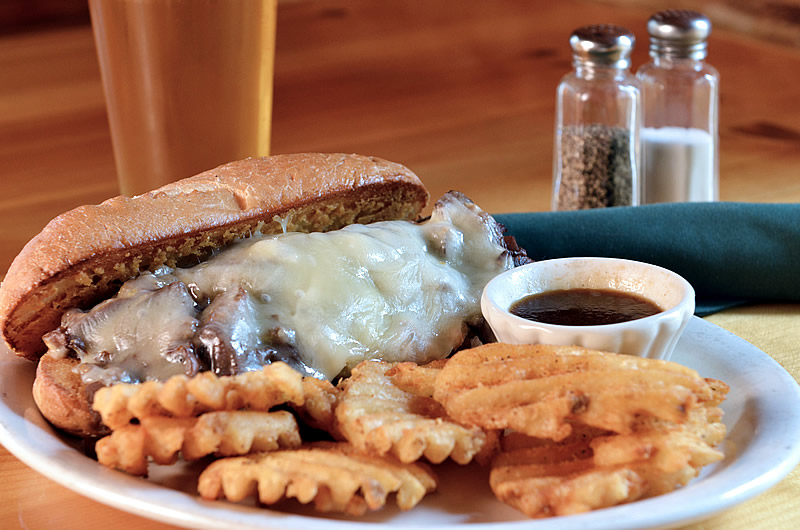 Shaved Prime Rib marinated in Au Jus, layered with melted Provolone Cheese on a toasted Hoagie Bun. Served with Seasoned Waffle Fries
$17
Smoked BBQ Pulled Pork Sandwich
$14
8 oz. BBQ Pulled Pork, smoked in-house, on a toasted Hoagie, then topped with spicy Cole Slaw & served with seasoned Waffle Fries
$14
Served with our homemade Cranberry Reduction Sauce
$6
Homemade Chocolate Brownie served a-la-mode with a Caramel drizzle
$11
Topped with homemade Whiskey Sauce, Chocolate Drizzle & served a-la-mode (In loving memory of Lori Froehlich)
$12
Seasoned Waffle Fries, Baked Potato, Wild Rice, Seasonal Vegetables & Spicy Cole Slaw
$3
$3
Iced Tea, Hot Tea, Coffee, Lemonade & Milk
$3
$3
Coke, Diet Coke, Sprite, Diet Sprite, Dr. Pepper
$3
$3
III Dachshunds Bottled Root Beer
$4
$4
Chicken Strips with Ranch Dressing
Mini Corn Dogs
Kid's Fish Fry/Tartar Sauce (Fri Only)
All children's menu items are served with
your choice of applesauce or seasoned waffle fries