Waterfront Dining...the way it's meant to be.
Winter Hours
New Year's Eve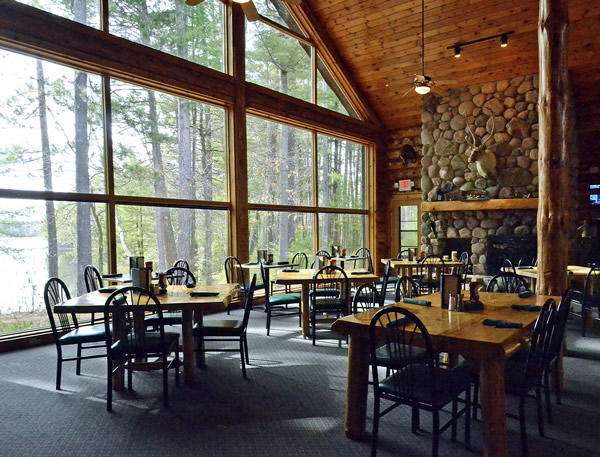 Enjoy casual Northwoods dining in a comfortable log lodge atmosphere overlooking the beautiful Manitowish Waters chain of lakes.
Experience gorgeous sunsets and wildlife sightings while dining in the lodge, private screened in porch, or natures very own open-air patio.
The layout of our restaurant is ideal for large groups. Whether for family reunions or corporate outing, our spacious environment is able to accommodate everyone comfortably.
Canadian Walleye Filets with fresh Tomatoes, Parmesan Cheese & Italian Seasoning, topped with a Balsamic Glaze and paired with Seasonal Vegetables
$26
Red Pepper Cream Shrimp Bisque
$8
It's a delicious experience your taste buds won't soon forget!
$8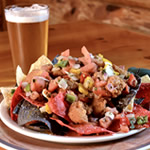 Shrimp Nachos
Nachos with a southern flair. Flash fried shrimp, Pico de Gallo and a sweet Thai Chili sauce completes this heaping mound of cheesy heaven.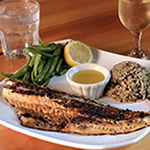 Baked or Blackened Walleye
(2) Walleye Filets served with Wild Rice and Seasonal Vegetables.
Center Cut Filet
6 oz. Center Cut Filet served with a Baked Potato & Seasonal Vegetables